About PE Law
Barnaby McIlrath founded PE Law in 2019. He is an accredited specialist in Victorian planning and environment law with 20 years of experience. He has appeared in hundreds of matters before VCAT, Planning Panels Victoria, as well as acting in appeals and judicial review proceedings in the Supreme Court of Victoria.
Our office is located at 4/97 Hyde Street, Footscray, a short walk from Footscray Station.
PE Law offers strategic and cost effective advice and representation in planning appeals, enforcement and declaration proceedings, applications to cancel and amend permits, planning scheme amendments and major projects. We can also assist you with mediations, section 173 agreements, biodiversity offsets and carbon farming projects.
We are experienced in:
disputes about contaminated land and EPA notices before VCAT and in the Supreme Court;
major project inquiries and Environment Effects Statements;
criminal proceedings before the Magistrates' Court under planning and building legislation;
Commonwealth environmental law;
claims under the Water Act 1989;
valuation disputes; and
drafting and reviewing environmental provisions in property transactions, infrastructure and share purchase agreements.
Contact barnabym@pelaw.com.au for further information about our services.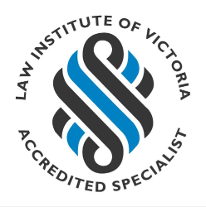 Matters of interest:
Freeway service centre in Woodend: BWK Properties v Macedon Ranges SC [2021] VCAT 686

Residential aged care facility in Sorrento: Matthies Property Investments v Mornington Peninsula Shire Council [2022] VCAT 535

87 lot subdivsion in Kyneton South: St Leonards Property Holdings v Macedon Ranges SC [2022] VCAT 26

Caravan park in Green Wedge Zone: Resil v Melton CC [2019] VCAT 696
EPBC Act advice: advise owner of industrial land on EPBC Act obligations concerning listed grassland communities

Truck storage facility opposite Western Freeway (Priority Projects Standing Advisory Committee)

Act for valuation authority in several valuation disputes concerning open space equalisation payments and revaluation of broadacre land in growth corridors

Local government clients: act for joint venture comprising 5 councils in relation to compulsory acquisition of a part of a landfill

Act for private client in relation to the Wonthaggi North East Precinct Structure Plan

Treetop adventure facility: act for proponent of adventure recreation facility before Planning Panels Victoria

National Vietnam Veterans Museum - act for proponent of major new museum in Phillip Island

Western Port Woodlands: represent three conservation groups before Distinctive Areas and Landscapes Standing Advisory Committee

Existing use rights - act for local government clients in claims for existing use rights concerning Kyneton Aerodrome and a commercial accommodation facility in the Green Wedge Zone

Amendment of a permit: Act for neighbours in relation to several height increases approved by 'secondary consent' for a retirement village (orders secured requiring reduction of height)

Act for landowner seeking enforcement orders for unlawful removal of native vegetation in Wonthaggi (enforcement orders secured)

Apollo Bay Resort (Ministerial call in): act for responsible authority opposed to contentious 5 star resort before Planning Panel

General Environmental Duty and EPA: advise landowners on compliance with new duties under the Environment Protection Act 2017
Liability limited by a scheme approved under Professional Standards Legislation