About PE Law
Barnaby McIlrath founded PE Law in 2019 after more than 13 years at Maddocks Lawyers, where he was Special Counsel in the Planning and Environment Group. He is an accredited specialist in Planning and Environment Law .
He has appeared in hundreds of matters before VCAT, Planning Panels Victoria, as well as acting in appeals and judicial review proceedings in the Supreme Court of Victoria. Barnaby has appeared in several Inquiries under the Environment Effects Act 1978, and on behalf of planning authorities in relation to precinct structure plans and planning scheme amendments.
PE Law can review and draft complex planning agreements, biodiversity offset agreements, planning scheme controls and environmental management plans.
PE Law offers a strategic approach to engagement with regulators including the Environment Protection Authority, local government and statutory authorities. We are also experienced at drafting and reviewing environmental provisions in property transactions, infrastructure agreements and share purchase agreements.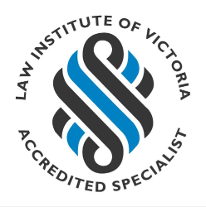 Liability limited by a scheme approved under Professional Standards Legislation